Top 5 Franchises of all Time
 Adnan's Top 5 Franchises of all time
There are a huge amount of franchises in the gaming industry. I have been playing games since the days of the Mega Drive. I have played a huge amount of games but there are only a handful of franchises in the gaming industry which almost have no disappointing games in the series. For this reason I will be missing out many franchises, such as Devil May Cry, Street Fighter, Mortal Kombat and many more. In those series there were many disappointing sequels and prequels. Well then let me get on with the list. The last franchise on the list is my favourite franchise of all time but the rest are all random.
 Metroid
I'm actually surprised that I put this one the list. The only Metroid games I completed were the Metroid Prime Trilogy, Metroid: Other M (which wasn't amazing). I played Metroid Fusion and Super Metroid but never completed them. The reason I have put this franchise of my list as follows. Metroid Prime 3: Corruption impressed me big time, before this I played Metroid Prime 1 and 2 briefly. Metroid Prime 3 had amazing visuals, the best motions on the Wii and was a brilliant game.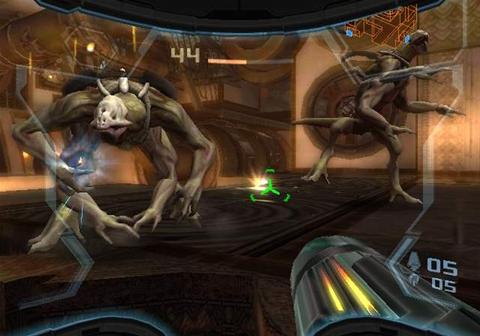 The next Metroid game I played properly was Metroid: Other M. Now there were a lot of things wrong with this game, a few of my friends were huge fans of the Metroid franchise and explained to me how Metroid Other M strayed so far from the franchise.
Sometime last year or the year before that I went and played Metroid Prime, I have always heard how good this game was but man oh man, I was completely blown away. One of the main reasons why I was so impressed by this game was the fact that the Metroid franchise before this were a 2D side scrolling action adventure and Metroid Prime was the first 3D iteration, it became a first person adventure now and how it incorporated all the core Metroid features. Metroid Prime just drew me in and a game has not impressed this much in a long time, after completing the game I went and completed Metroid Prime 2: Echoes immediately, Metroid Prime 2 was amazing but no matter how good it was it didn't compare to Metroid Prime. Metroid Prime made me realise just how amazing Nintendo first party titles and I cannot wait for the next Metroid. Come one Retro give us a HD Metroid!!!
 Kingdom Hearts
I am quite a fan of some of the Final Fantasy games, when I saw kingdom Hearts I found it weird, Final Fantasy and Disney? Seriously? Playing it was a completely different. Seeing the Final Fantasy characters for the first time in 3D models was exciting (Cloud, Squall, Aerith etc) but the gameplay was brilliant, the story was brilliant, the new characters were brilliant. I played and completed all the Kingdom Hearts games except Kingdom Hearts: Chain of Memories, Kindgom Hearts: Dream Drop Distance and Kingdom Hearts: Recoded. I owned all the Kingdom Heart games except Dream Drop Distance and Chain of Memories. Very good series. I was disappointed with RE Coded but enjoyed all the rest of the games.
Kingdom Hearts 2 (PS2) improved much on its predecessor and so did Kindgom Hearts: Birth by Sleep (PSP) which was the second handheld game. The Kingdom Hearts games had memorable moments, memorable characters, great surprises, crazy boss fights and much more. I look forward to playing Dream Drop Distance and playing Kingdom Hearts 3.
Legend of Zelda
 The Legend of Zelda just kicks so much ass. I have mainly played the 3D ones on the home consoles. Every Zelda game I play has a great adventure that many franchises just cannot match, memorable characters, brilliant boss fights, a variety of graphic styles, clever dungeons. Man anytime a Zelda came comes out so bloody exciting. Is it me or is Nintendo stepping up the quality of HD remakes? Most HD remakes are just remastering but the HD version of Legend of Zelda: Wind Waker will use a brand new engine for the game. Of course I am super exceed for the first HD Zelda game especially after seeing that Zelda HD tech demo. Wow!
  God of War
One word that describes ever God of war game and the franchise overall, "EPIC". God of War took had a epic story, the story was a great story but the way it was told especially the way it was in God of War was just amazing. Awesome main characters, so much brutality, epic boss battles. The gameplay compared to other hack and slash games like Ninja Gaiden, Devil May Cry and Bayonetta were not as in depth in term of combos, the gameplay was a lot more simple which was a great change of pace. What was innovative was the quick time attacks and kills, which were epic and a lot of the time brutal. Many action games took on thse quick time event, big names in the hack and slash genre took this idea such as Devil May Cry, Bayonetta, Dante's Inferno (this game was a total rip off, Castlevania: Lords of Shadows and Ninja Gaiden.
The amazing thing about God of War, I have played every God of War game and every single one was just amazing, None of them were bad games, all of them were very good games. Looking forward to God of War: Acension!!!
Pokemon (Main RPG Series)
My Favourite franchise of all time is the main Pokemon series. I began playing the Pokemon games fom Pokemon Colloseum (GBC) and then went on to play Pokemon Ruby (GBA) all the way to Pokemon Black 2 (DS). Pokemon games have so much to do, so much strategy in Pokemon. Many people always say Pokemon never changes blah blah blah, unfortunatley for them they are so wrong. I can talk about Pokemon for hours on end trying to explain to you how Pokemon changes and how in depth it is.
I'll tell you one thing that is very in depth in the Pokemon series is just picking a team of six pokemon. There are 649 Pokemon to choose from, there are various types of pokemon like Grass, Fire, Steel etc. Certain types of Pokemon are strong against certain types but weak against others, some Pokemon have two types like Fire and Flying (Charizard). Then the pokemon within there types are good at different things, some pokemon are better at special attacks, some are more attackive, some pokemon are there to take hits. Each pokemon can only learn four moves so out of all that moves that pokemon can learn you can only choose four. Thats just the basics of how in depth pokemon is when it comes to choosing a team. Cannot Wait for X and Y!
Honorable Mentions
Uncharted
Super Smash Bros
Mortal Kombat
Street Fighter
Devil May Cry
Hope you enjoyed my article people, I look forward to your feedback!